Waves from fast moving freighters and tugs on Puget Sound can throw off 3' to 6' high waves on specific beaches and offshore.
Get the Freighter Wave Surfing Manual and find out how to surf these waves, where to be, which gear is best and how to find your own breaks no one is surfing.
Also find out how to surf other types of waves from wind, ferries, tugs, tidal rapids, tidal waves and recreational boats.
Surf Spot Maps
The Manual includes Surf Maps for South, Middle and North Puget Sound with detailed descriptions for each spot.
10% OFF UNTIL APRIL 30. CODE: INLAND-SURF
Freighter and Tug Waves Featured in: The Inertia, Seattle Times, Essentia Water ad campaign, Men's Journal, SUP Magazine, Stand Up Journal, Seattlle Magazine and Evening Magazine.
Read my Inertia article on Puget Sound Surfing
Check Out My Freighter Surf YouTube Page.
You'll Learn:
When and where to catch freighter waves
When and where to catch tug waves
Tips for surfing power boat waves
Where to surf Tidal Rapids in Deception Pass
How to surf wind waves and find beach breaks from wind
Ship tracking and weather / tide apps I use
Best water craft for surfing inland waves
Map of inland surfing locations
Bonus additional Resources
20% off voucher for taking my freighter or tug wave classes.
Why Not Just Go Find My Own Waves for Free?
All these waves take time to figure out from boat schedules, where to be, tide levels, wind or current directions, which board is best..
I'm saving you a ton of time with detailed directions of where to go, when to be there, which boat to track and more!
Also find out about standing and progressive waves powered by tidal currents in Deception Pass.
Who Should Surf These Waves?
With a variety of Puget Sound waves to choose from from tugs, freighters, wind, motor boats and tidal rapids, there's plenty of options for surf boards, SUPs, kayaks, surf skis, outriggers and body boards.
Why Surf Inland Waves vs the Coast?
I surf both! But Puget Sound waves give you a chance to surf more often and stay in surfing shape if you can't get to the coast regularly.
Some boats put off epic waves which sometimes are better than small or bad days on the Strait.
Options like Deception Pass and high wind downwinding gives you options 5 minutes from your home whether on the Sound or a bigger lake.
What's the Season for Freighter Waves?
Freighter waves vary per the beach you'll be surfing. My local and favorite breaks in Seattle require low tides which are Spring through late Summer.
Some breaks do better at high tides which can work all year.
High wind beach breaks and/or downwinding are often best Fall-Winter for the big storms. Deception Pass goes all year.
Deception Pass Tidal Wave Surfing Video
Note:
The Manual is in the form of an online course vs a book.
Rob Casey is the author of "Kayaking Puget Sound and the San Juans, 60 Trips" and "Stand Up Paddling Flat Water to Surf and Rivers." He has contributed to SUP Magazine, Canoe and Kayak and Kenmore Air's inflight magazine.
Rob's SUP school, Salmon Bay Paddle offers small group classes and tours. Classes include freighter and tug surfing, paddling in Deception Pass, SUP surf camps and more. He's the a founder of the Ballard Elks Paddling Club. Get More Info
What's Included in the Manual
Available in days

days after you enroll

Freighter Wave Surfing in Puget Sound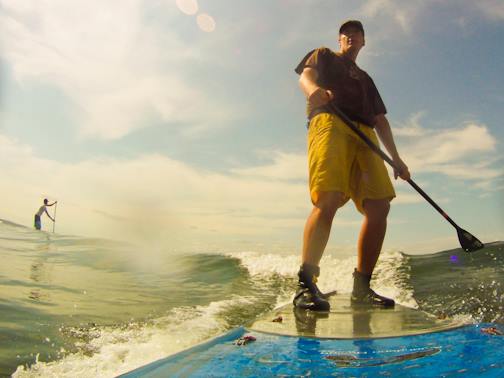 Rob freighter wave surfing on Shilshole Bay in Seattle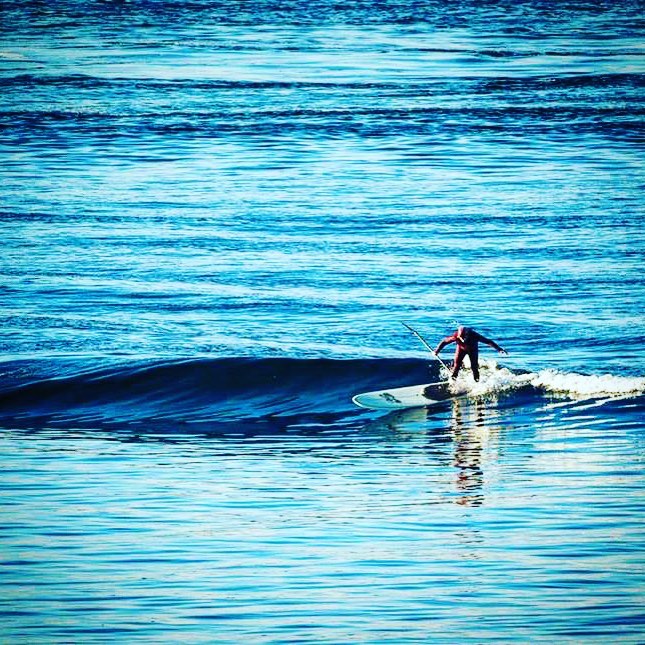 Tug Surfing on Shilshole Bay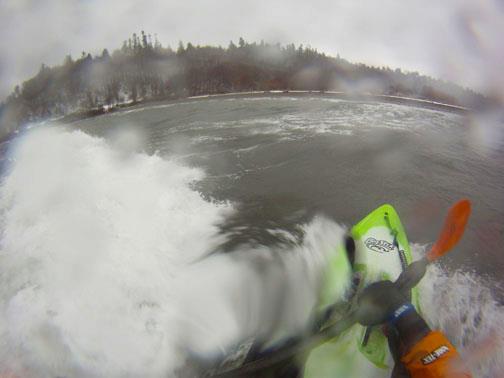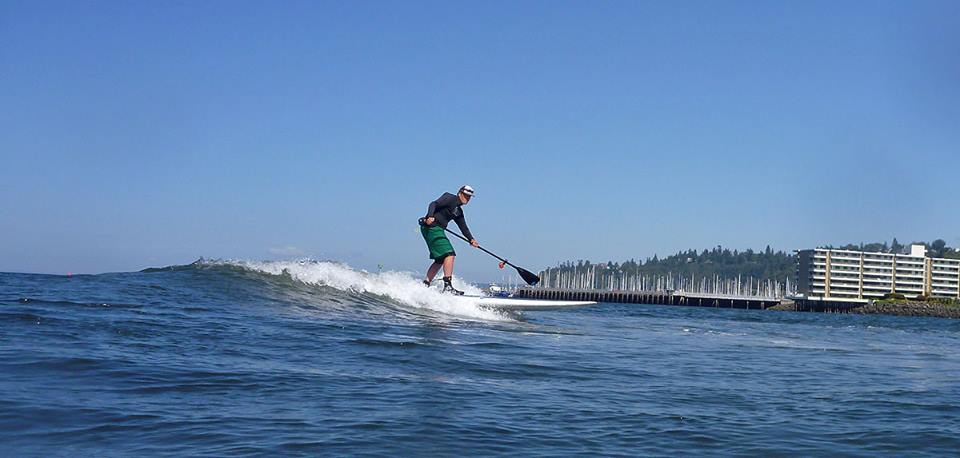 Freighter Surfing in Seattle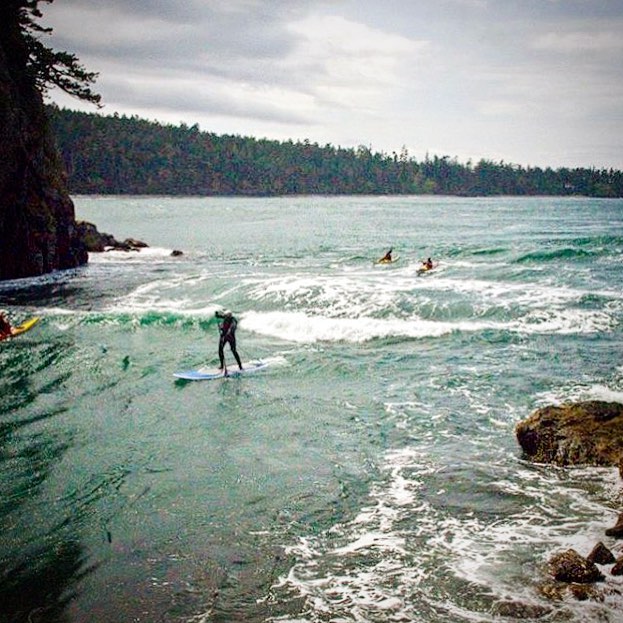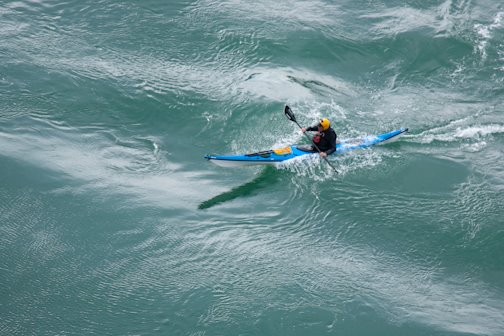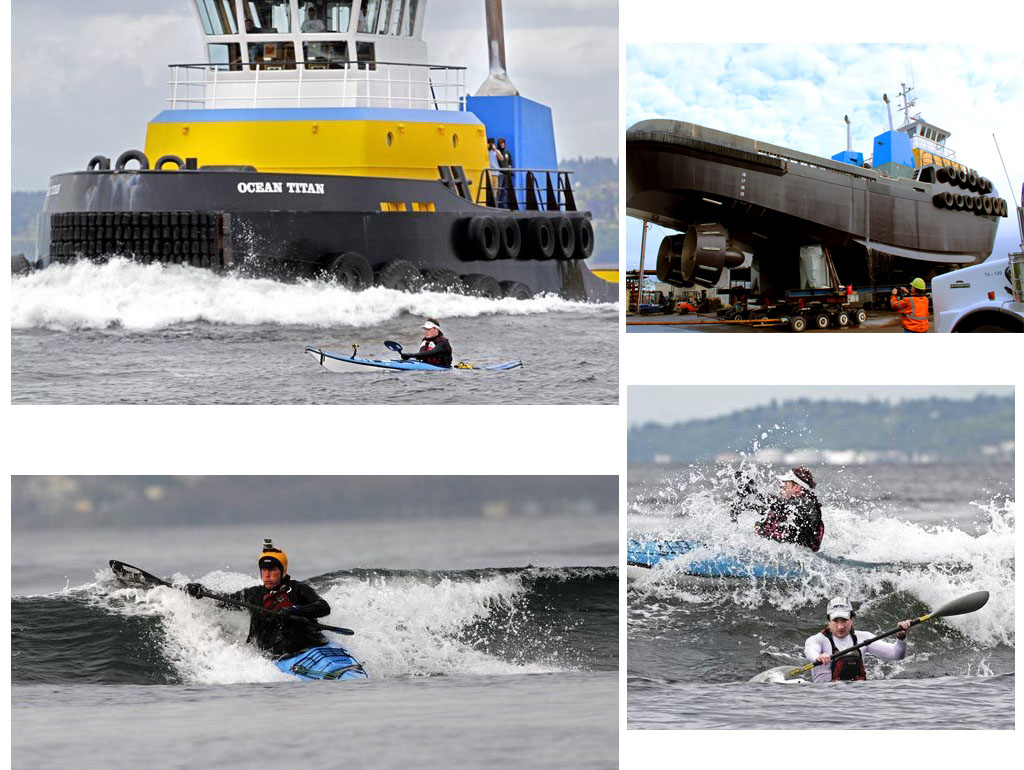 Tug Surfing in the Seattle Times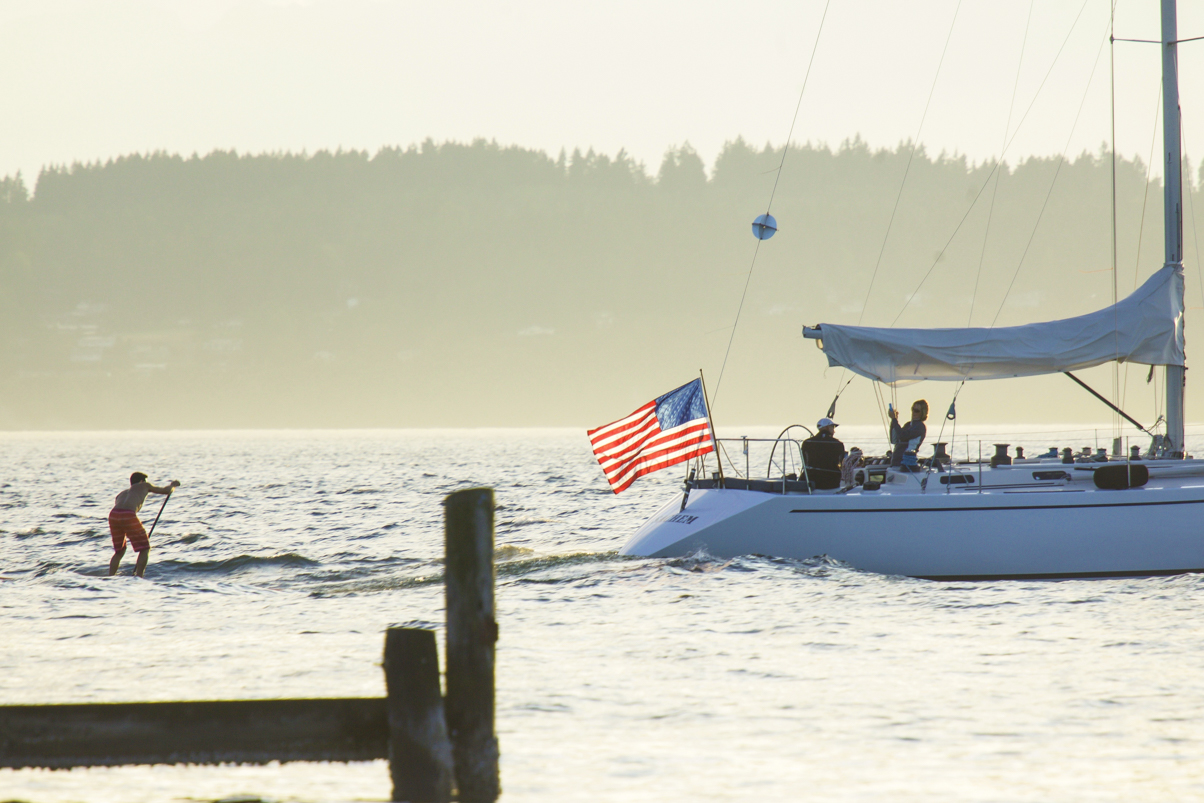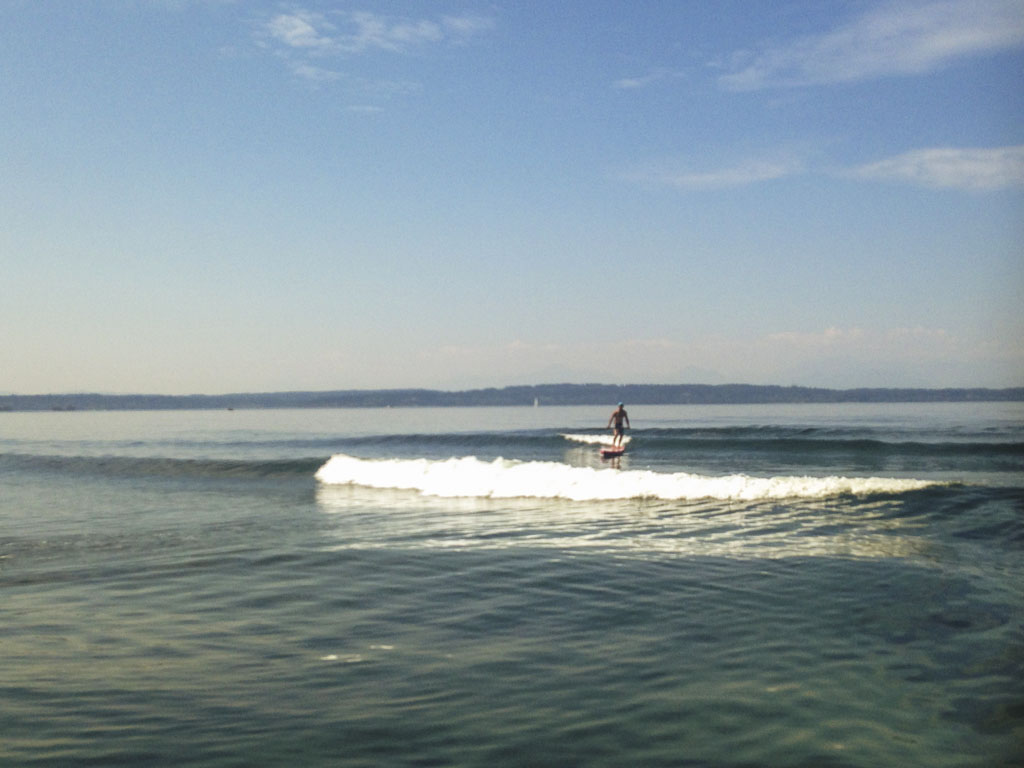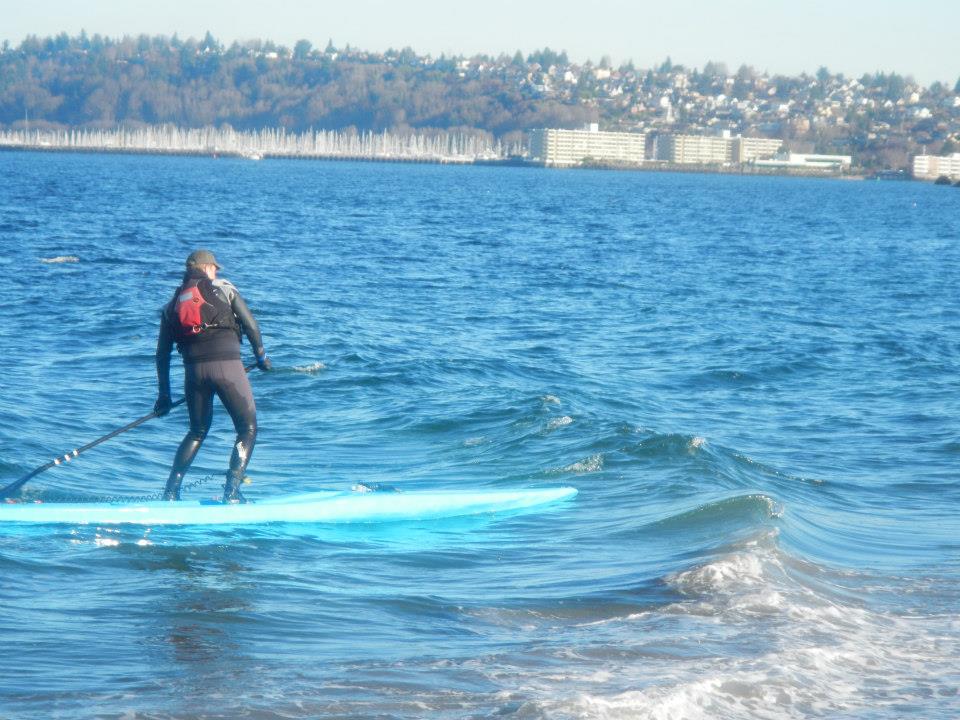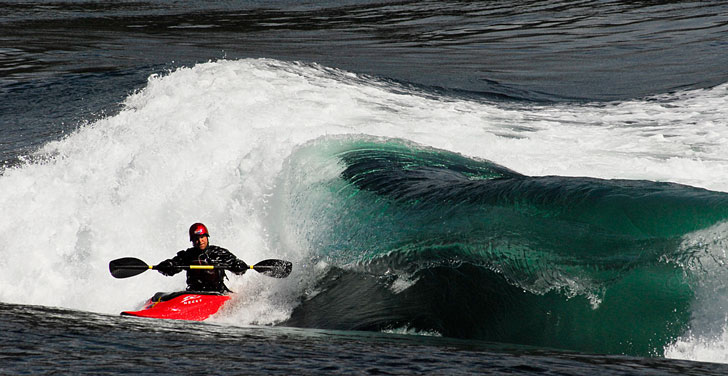 Okisollo Rapids - BC