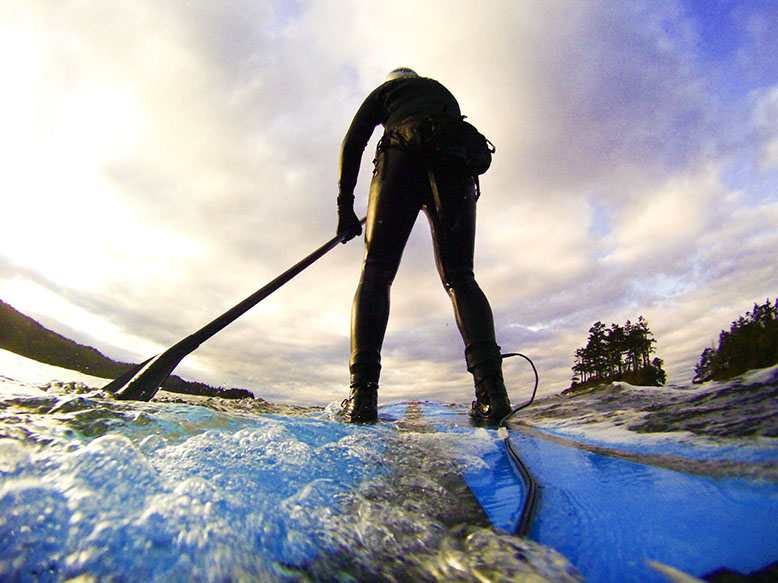 Learn how to walk your board, spin 360's with a super stable pivot/buoy turn, paddle faster easier and injury free. Paddle in bigger water comfortably, launch in shore break, learn to read water and much more!
You'll also learn the basics of downwinding, surfing, river sup and touring basics. Plus how to paddle in cold water and SUP rescues.
You Won't Find All this on YouTube!
Instead of endless searching on YouTube, here you'll find everything you need to know to progress your skills to an intermediate paddler in one place.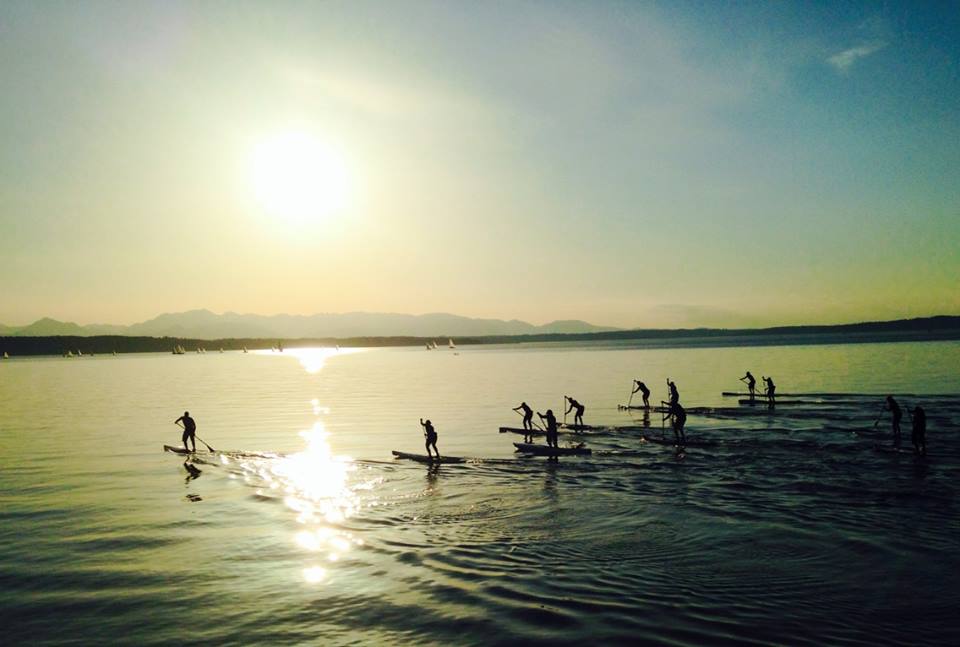 Improve your Racing Skills
Learn how to paddle faster easier with less injuries. Get there quicker by learning how to vary your paddling cadence to how to read water for smarter route planning.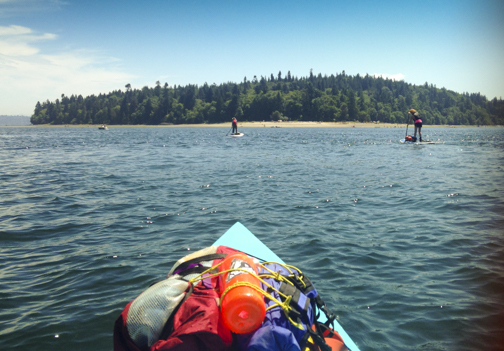 Find out which boards are best for touring and how to outfit and pack your board plus route planning tips.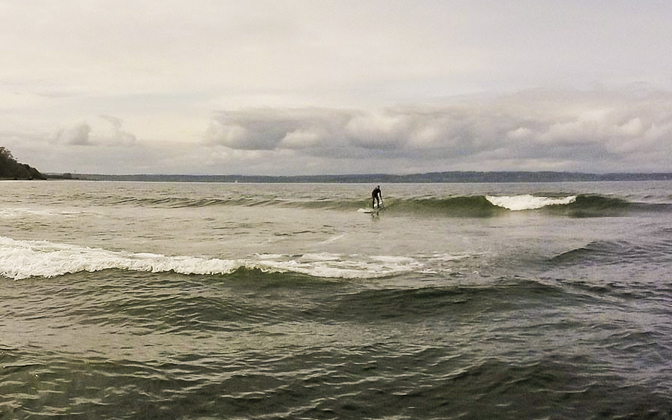 Learn how to paddle to more places and have more fun with my tried and true skills for rough water, high wind, swift current and surf.
Originally a surf, sea and whitewater kayaker, Rob is the author of "Stand Up Paddling Flat Water to Surf and Rivers" and "Kayaking Puget Sound and the San Juans."
Founder of the Professional Stand Up Paddle Association, Rob teaches sup, kayak and surf ski for his business, Salmon Bay Paddle in Seattle, WA.
Photo: Rob surfing a freighter wave in Seattle, WA.
Check out my Puget Sound Surfing Guide
Learn how to surf all year on Puget Sound on freighter and tug waves to tidal waves, downwinding and rec boat wakes.
The guide includes maps of wave locations and info on where and when to be there.